Yearn to Learn
is having an amazing Blog Mixer Linky Party. To join you just need to find and include links to the following:
1. A blogger who is a "New Kid on the Blog"
(Let's say someone who has blogged 2 months or less and has less than 200 followers)
2. Post a blogger in your same grade level
3. Post a blogger in a different grade level
4. It's all about the button. Find a cute blog button and post it.
Here are my mixer choices:
1. "New Kid on the Blog":
Busy in K
2. 3rd Grade Blogger:
Our Cool School & Teaching in Flip Flops
3. 1st Grade Blogger:
Quench Your First
4. Cute Button:
Third Grade Meanderings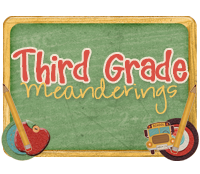 So
Link Up
! I can't wait to find more amazing blogs!